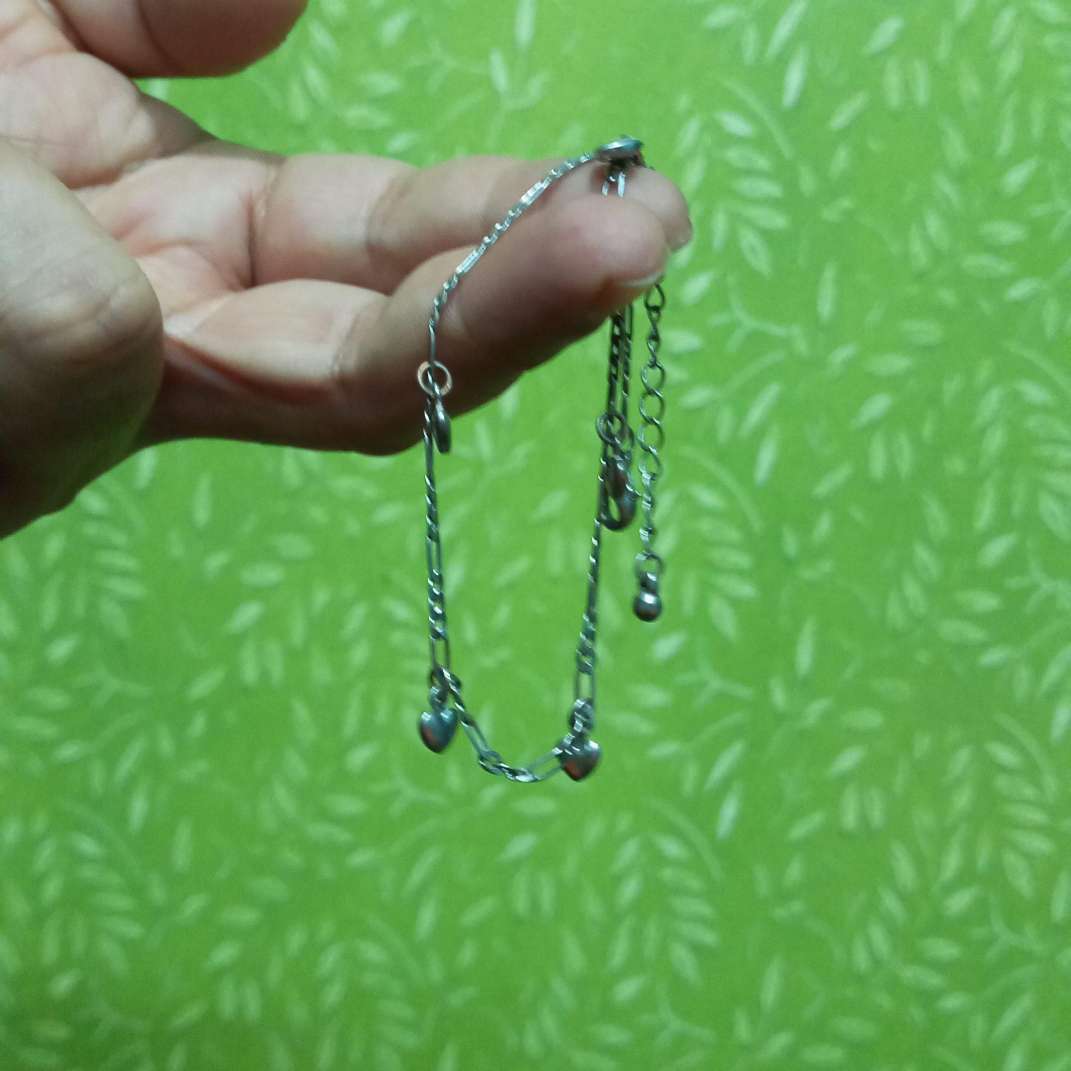 Beautiful Anklet at just Rs. 250 – Perfect accessory to adorn your ankle
Posted on 21 August 2023, 06:14 PM
Description
Introducing our exquisite "Elegance in Motion" Anklet – a captivating piece of jewelry that's designed to add a touch of grace and charm to your every step. Crafted with meticulous attention to detail, this beautiful jewelry is the perfect accessory to adorn your ankle and elevate your style.
Key Features of Anklet are:
Timeless Design: This features a timeless and versatile design that complements both casual and formal attire. Its simplicity allows it to shine as a standalone piece or layer seamlessly with other anklets for a personalized look.
High-Quality Materials: We've used only the finest materials to ensure durability and lasting beauty. This is made from premium sterling silver, which is not only elegant but also resistant to tarnishing. The high-quality construction ensures your anklet will stand the test of time.
Adjustable Length: It comes with an adjustable chain, allowing you to find the perfect fit for your ankle. Whether you prefer a snug or slightly looser fit, this anklet accommodates your comfort and style preferences.
Intricate Charm Detail: A delicate charm dangles from the anklet, adding an extra layer of sophistication. The charm features intricate detailing, showcasing a timeless symbol, a personalized initial, or a meaningful motif of your choice.
Secure Clasp: The "Elegance in Motion" Anklet is designed with a secure lobster clasp to ensure it stays in place while you go about your day, providing peace of mind and comfort.
Gift-Worthy Packaging: Each comes beautifully packaged, making it an ideal gift for a loved one or a thoughtful treat for yourself. The presentation adds to the overall experience of owning this elegant piece of jewelry.
Wear with confidence to any occasion – from beach days and festivals to weddings and formal events. It's a versatile accessory that effortlessly enhances your style, making you feel beautiful and confident with every step you take.
Indulge in the timeless beauty of our "Elegance in Motion" Anklet and experience the enchantment of elegant simplicity. Elevate your look, showcase your unique style, and capture the essence of beauty in motion with this stunning piece of jewelry.