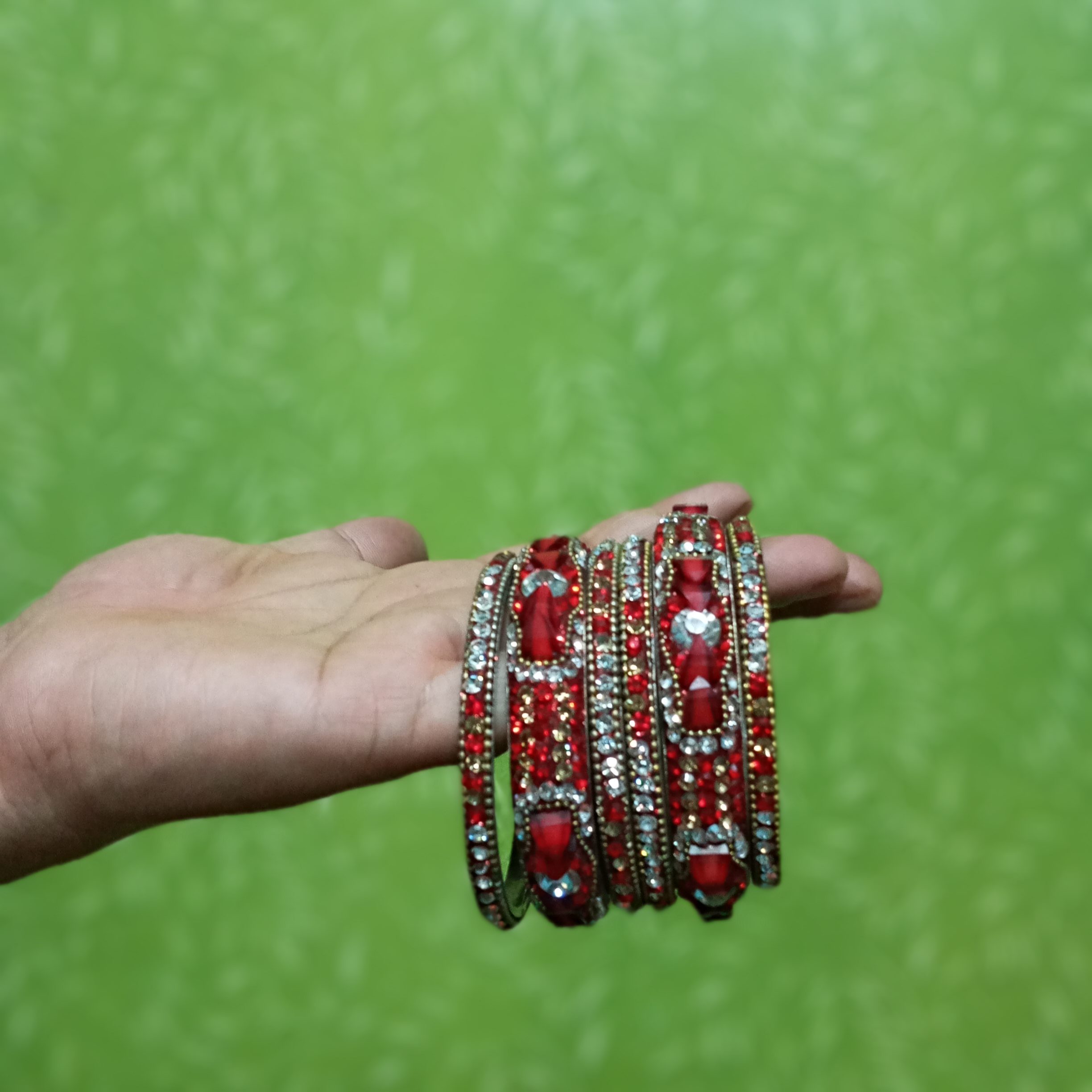 Description
Introducing our exquisite collection of 6 pieces of used Artificial Red and white Stone Bangles – a stunning addition to your accessory wardrobe that exudes elegance and timeless beauty.
Product Features of our 6 Piece Artificial Red and White Stone Bangles:
Elegant Design: These bangles are crafted with precision and feature a classic design that combines the richness of red and the purity of white stones. The intricate pattern showcases the artistry and craftsmanship behind each piece.
Artificial Stones: The bangles are adorned with high-quality artificial red and white stones. These stones mimic the appearance of precious stones, providing a luxurious look without the hefty price tag.
Versatile Color Palette: The combination of red and white stones ensures that these bangles are versatile and can complement a wide range of outfits, from traditional Indian attire to contemporary Western wear.
Durable Construction: These are built to last. The sturdy construction ensures they can withstand daily wear and occasional use for special occasions, making them a versatile addition to your jewelry collection.
Set of Six: This set includes six individual bangles, allowing you to mix and match them to create your unique style. Wear them all together for a bold statement, or select a few for a more understated look.
Perfect for Gifting: These make an excellent gift choice for loved ones on various occasions such as birthdays, anniversaries, weddings, or festivals.
Size Options: Choose from different size options to ensure a comfortable fit for your wrist.
Easy Maintenance: Cleaning and maintaining these is hassle-free.
Elevate your style and make a statement with our 6 pieces of used Artificial Red and White Stone Bangles.
Whether you're attending a grand event or looking to enhance your everyday style, these jewelry are sure to captivate attention and leave a lasting impression.