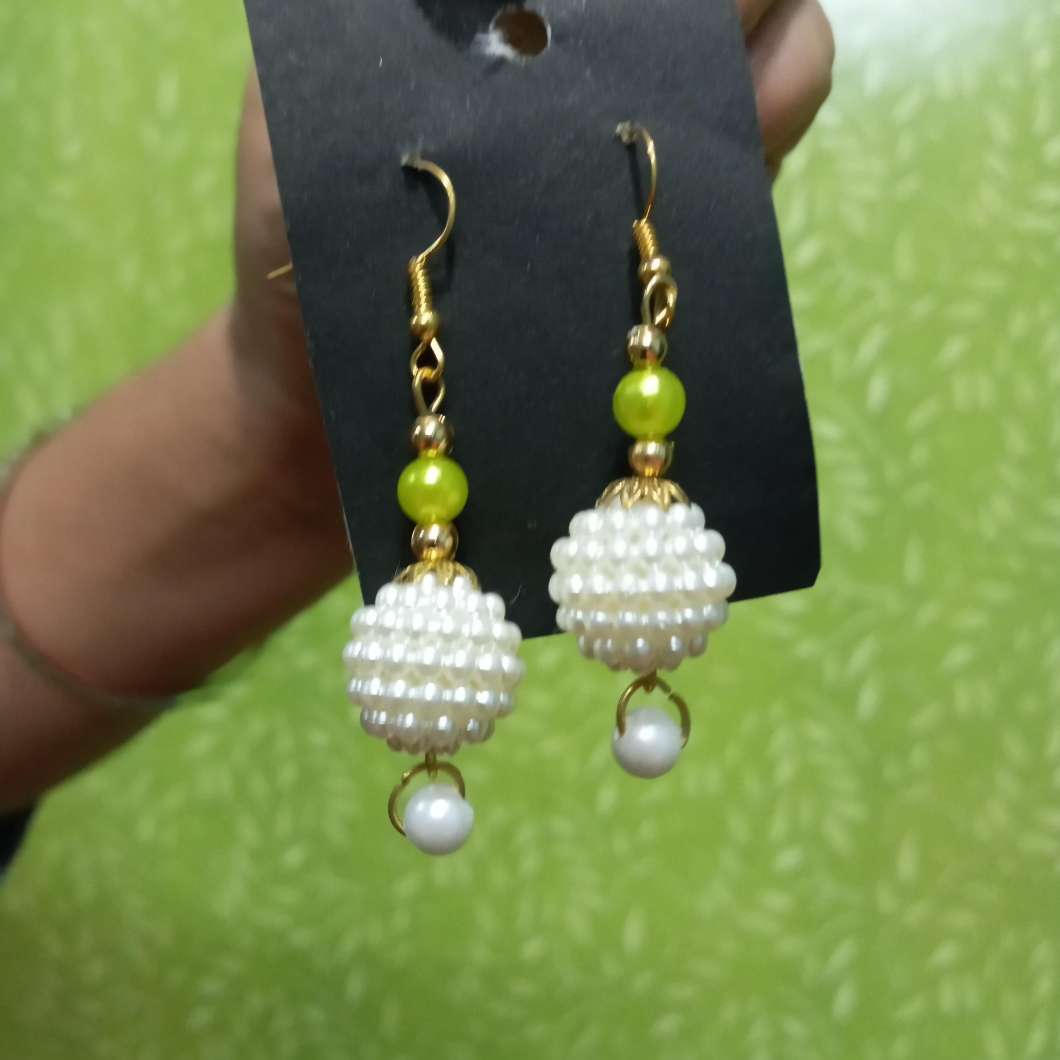 Description
Elegance meets sophistication in our exquisite set of Pearl Ear Tops. These stunning earrings are the epitome of timeless beauty, designed to enhance your style and elevate your presence on any occasion.
Key Features:
Genuine Freshwater Pearls: Ear tops are adorned with a lustrous freshwater pearl that radiates natural beauty and grace. These pearl ear tops are hand-selected for their exceptional quality, ensuring a flawless, creamy luster that complements any outfit.
Versatile Design: The classic stud design of these ear tops makes them suitable for both formal and casual occasions. Whether you're attending a black-tie event or adding a touch of elegance to your everyday attire, these earrings are the perfect choice.
High-Quality Materials: Crafted from premium materials, our Pearl Ear Tops are not only exquisite but also durable. The hypoallergenic posts and secure butterfly backs guarantee comfort and peace of mind, even for those with sensitive ears.
Size Options: Available in standard pearl size to suit your preference and style. Choose from petite and delicate pearls for a subtle look or larger pearls for a more pronounced statement.
Gift-Ready Packaging: Each set of Pearl Ear Tops comes in an elegant gift box, making them an ideal present for birthdays, anniversaries, weddings, or any special occasion. They're a timeless gift that symbolizes purity, elegance, and everlasting love.
Easy Maintenance: Our Pearl Ear Tops are easy to care for. Simply wipe them clean with a soft, damp cloth to maintain their natural luster and shine.
Wear these Pearl Ear Tops with confidence and grace, knowing that they will complement your beauty and add a touch of refinement to your style. Capture the essence of sophistication and indulge in the timeless allure of pearls with our Elegant Pearl Ear Tops Set. Whether you're treating yourself or surprising someone special, these earrings are a symbol of enduring beauty and refined taste that will be cherished for a lifetime.