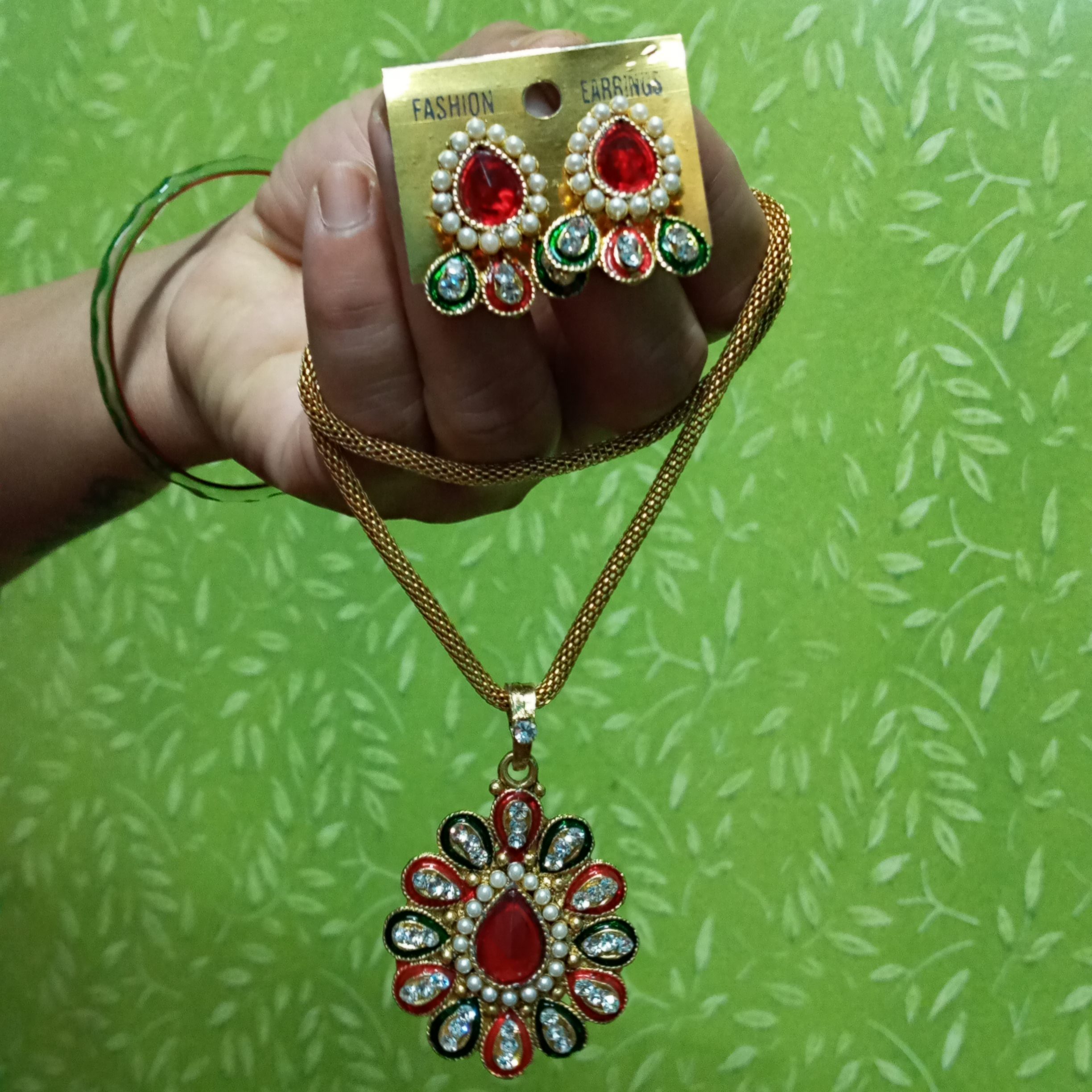 Bentex Necklace with Ear Tops for Sale – Timeless Elegance in Every Detail
Posted on 21 August 2023, 07:16 PM
Description
Introducing the exquisite Red Bentex Necklace with Ear Tops, a stunning jewelry set that combines timeless elegance with modern sophistication. Crafted with precision and attention to detail, this pendant set is designed to enhance your beauty and elevate your style.
Necklace Features:
Design: The jewelry boasts a captivating design, featuring intricate patterns and delicate craftsmanship. It is a perfect blend of classic and contemporary aesthetics.
Stones: The jewelry is adorned with shimmering red gemstones or crystals that add a touch of glamour and sparkle to your look.
Ear Tops Features:
Complementing Design: The included ear tops are designed to complement the necklace, creating a cohesive and elegant ensemble.
Comfortable Fit: They are lightweight and comfortable to wear for extended periods, making them suitable for various events, from formal gatherings to special occasions.
Secure Fastening: The ear tops come with secure fastenings, ensuring they stay in place throughout the day or night.
Materials: Like the necklace, the eartops are also available in various finishes and can be customized to match your preferences.
This Bentex Necklace with Ear Tops is a perfect choice for those seeking a sophisticated and eye-catching jewelry set that adds a touch of luxury to any outfit. Whether you're attending a wedding, a gala, or a romantic dinner, this set is sure to make you stand out and leave a lasting impression.