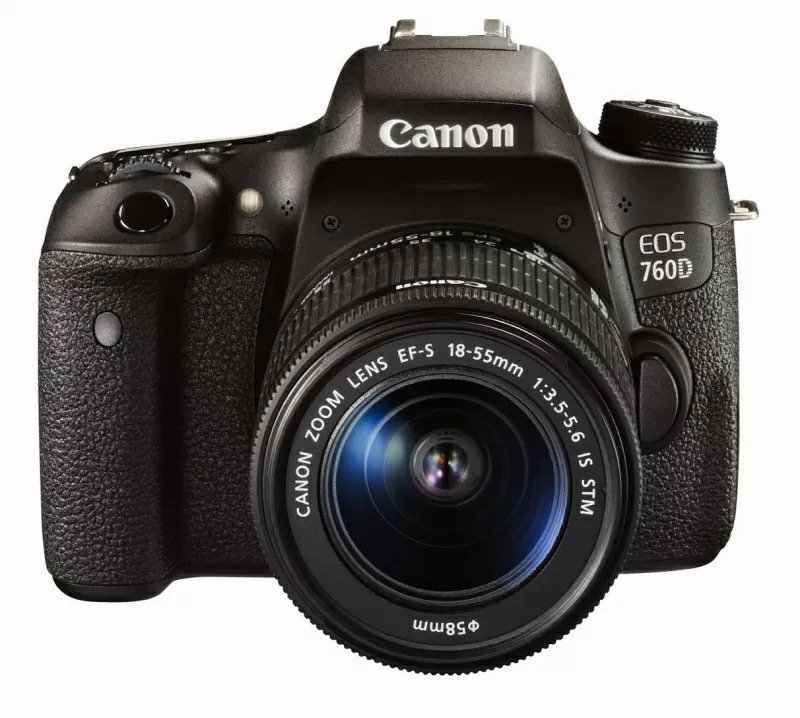 Description
The Canon EOS 750D, also known as the Rebel T6i in the United States and the Kiss X8i in Japan, is a digital single-lens reflex (DSLR) camera that was first introduced by Canon in February 2015.
It is part of Canon's EOS series of cameras and is aimed at amateur photographers and enthusiasts looking to step up from point-and-shoot cameras into the world of DSLR photography.
The Canon EOS 750D price in Nepal is:
Camera + 50 mm lens – Rs. 60000
Camera + 18-55mm lens – Rs.48000
Canon EF lens 50 mm 1:1.8 STM – Rs.13000
Carry bag – free
https://en.wikipedia.org/wiki/Canon_EOS_750D
Key features and specifications of the Canon EOS 750D include:
24.2 Megapixel APS-C CMOS Sensor: The camera is equipped with a 24.2-megapixel APS-C CMOS sensor, which allows for high-quality image capture and good low-light performance.
DIGIC 6 Image Processor: The DIGIC 6 image processor helps with fast image processing and enhances overall image quality.
ISO Range: The camera has an ISO range of 100-12,800 (expandable to 25,600), making it versatile for shooting in various lighting conditions.
Autofocus: It features a 19-point autofocus system, including a cross-type AF point in the center for improved accuracy in focusing.
LCD Touchscreen: The 750D has a 3-inch vari-angle LCD touchscreen, which makes it easy to compose shots from different angles and access the camera's settings.
Video Recording: It can record Full HD (1080p) video at 30, 25, or 24 frames per second, making it suitable for video recording as well.
Built-in Wi-Fi and NFC: The camera has built-in Wi-Fi and NFC (Near Field Communication) capabilities, allowing for easy wireless transfer of images and remote control of the camera via a smartphone or tablet.
External Mic Input: It has a 3.5mm microphone input for improved audio quality when recording videos.
Creative Filters and Scene Modes: The 750D offers various creative filters and scene modes to enhance and customize your photos.
Continuous Shooting: It has a continuous shooting mode of up to 5 frames per second, which is useful for capturing fast-moving subjects.
Battery Life: The camera is typically powered by an LP-E17 rechargeable lithium-ion battery, which can provide a decent amount of shooting time on a single charge.
Compatibility: The Canon EOS 750D is compatible with a wide range of Canon EF and EF-S lenses, providing users with options to expand their photography capabilities.
Overall, the Canon EOS 750D is a solid entry-level DSLR camera that offers a good balance of features for beginners and enthusiasts. It's user-friendly with its touchscreen interface and offers the flexibility to grow as a photographer by experimenting with various settings and lenses.