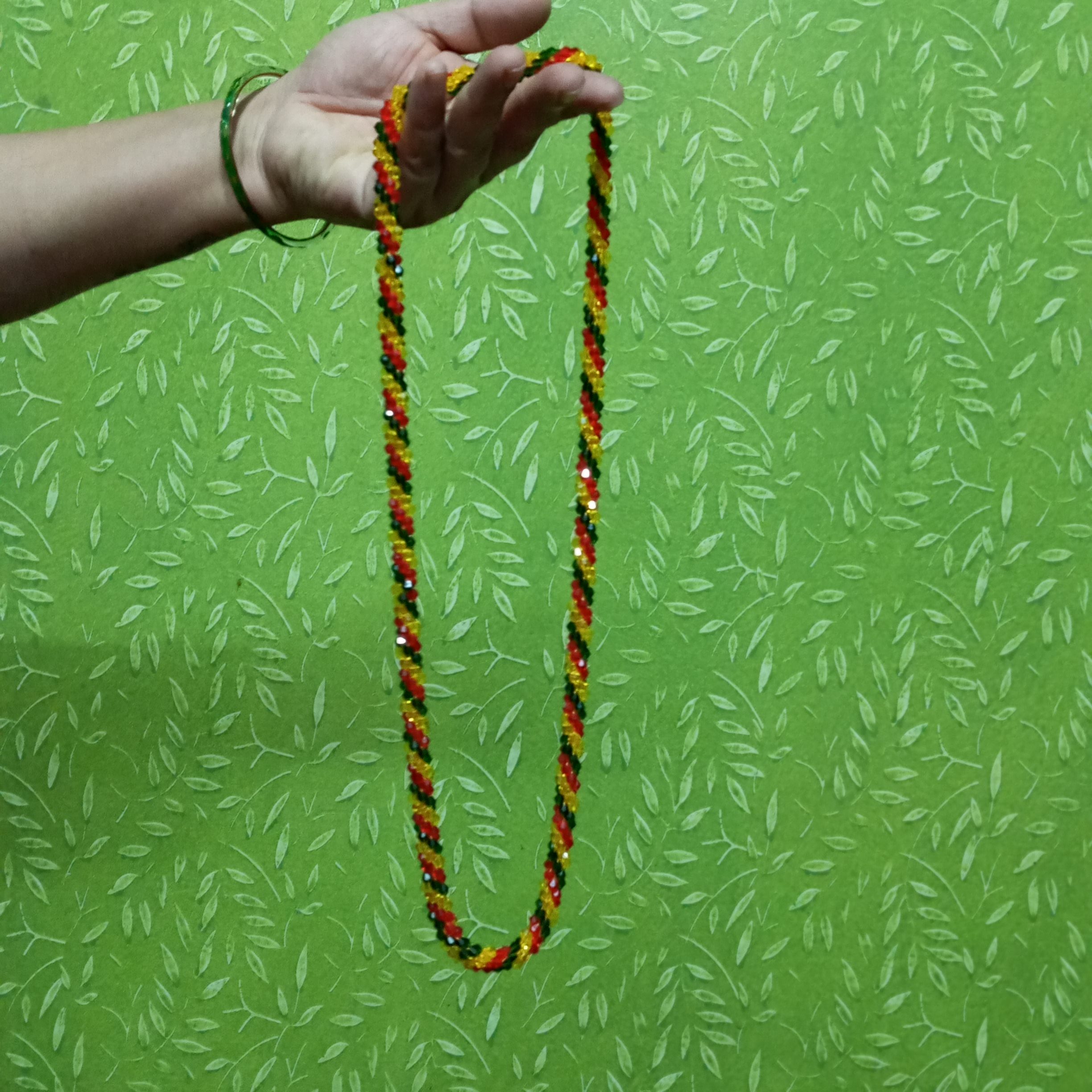 Description
Elevate your jewelry collection with our enchanting Multi Colored Crystal Necklace, a captivating masterpiece that embodies the essence of elegance and sophistication. This necklace is a harmonious fusion of vibrant colors, expert craftsmanship, and timeless design, making it the perfect accessory for any occasion.
Key Features of Multi-Colored Crystal Necklace:
Mesmerizing Crystals: The necklace features an array of multi-colored crystals that catch the light and radiate a brilliant spectrum of colors. Each crystal is carefully selected for its clarity, cut, and vibrancy, ensuring a dazzling display of hues.
Adjustable Length: The crystal necklace comes with an adjustable chain, allowing you to customize the length to suit your neckline and personal style. Whether you prefer a close-fitting choker or a longer, layered look, this necklace adapts effortlessly.
High-Quality Materials: Crafted with precision, this necklace boasts superior-quality materials that are both durable and luxurious. The crystal necklace is securely set in a thread that resists tarnishing, ensuring lasting beauty.
Secure Clasp: The necklace features a sturdy lobster clasp that provides both security and ease of use. You can wear it with confidence, knowing it will stay in place throughout your day or evening.
Versatile Design: The multi-colored crystals make this necklace incredibly versatile. It complements a wide range of outfits, from casual ensembles to formal attire, adding a touch of sparkle and sophistication to your look.
Gift-Ready Packaging: Whether you're treating yourself or surprising a loved one, our Multi Colored Crystal Necklace comes in an elegant gift box, making it an ideal present for birthdays, anniversaries, or any special occasion.
Make a statement with our Multi Colored Crystal Necklace, where artistry and beauty intertwine to create a dazzling accessory that will turn heads and capture hearts.
Whether you're attending a gala event, a romantic dinner, or simply looking to enhance your everyday style, this necklace is the perfect choice. Embrace the allure of vibrant colors and timeless design with E-Sell Today Multi Colored Crystal Necklace, and let your inner radiance shine through.