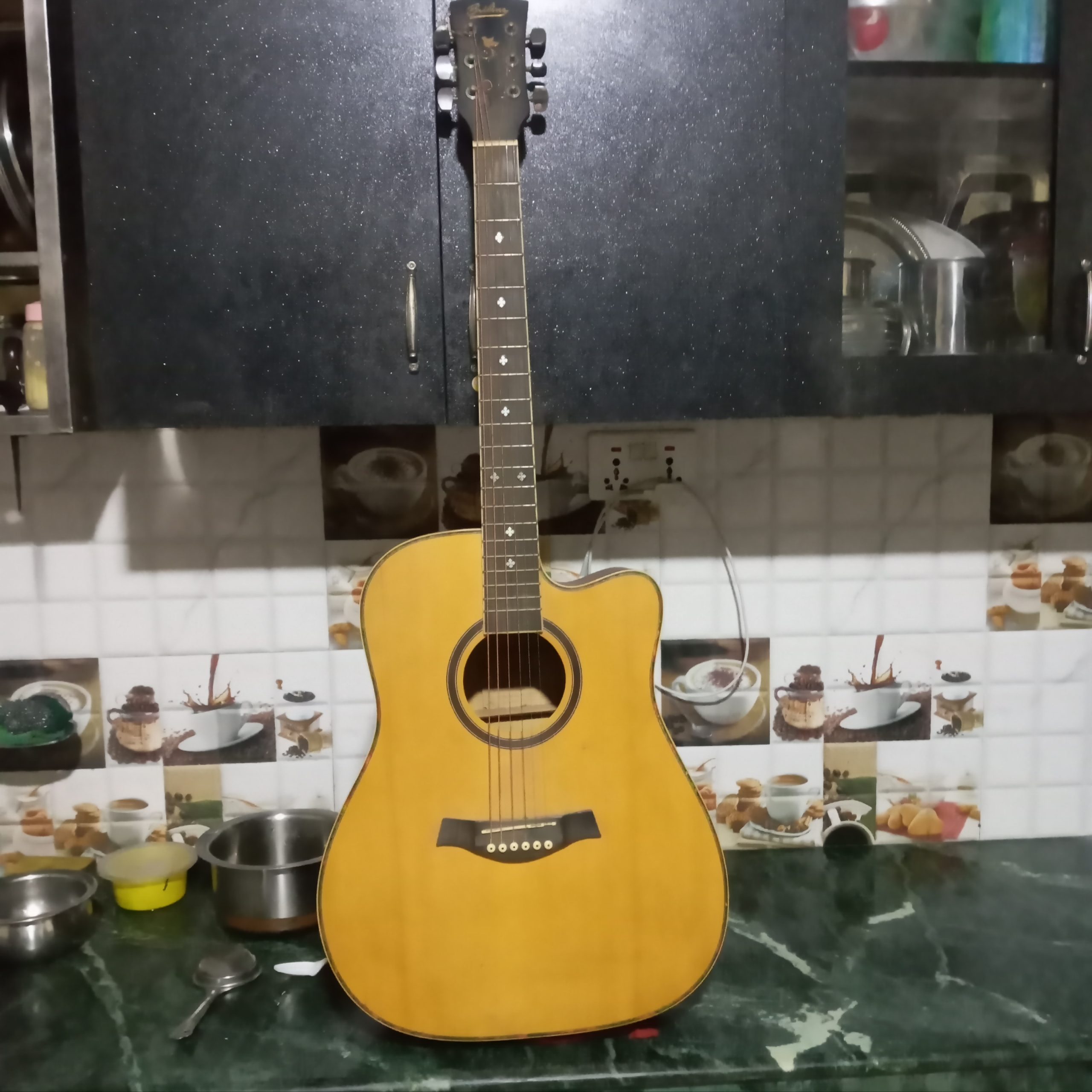 Description
Are you looking for a budget-friendly yet quality guitar? Our Secondhand Chinese Guitar priced at Rs.1500 is an excellent choice for both beginners and experienced players. Crafted with precision and care, this instrument offers exceptional value for its price. Here's a detailed description of its features and qualities:
Quality Construction: This Chinese guitar is crafted using high-quality materials to ensure durability and sound quality. The body is made from a combination of tonewoods, producing a warm and resonant tone.
Playability: Whether you're a beginner or an experienced guitarist, you'll appreciate the comfortable neck profile and smooth fretboard. This guitar is easy to play, making it suitable for long practice sessions and live performances.
Rich Sound: The guitar delivers a rich, full-bodied sound with a balanced tonal spectrum. It's versatile enough to handle various musical genres, from folk to rock, blues, and more.
Secondhand Quality: While this guitar is secondhand, it has been thoroughly inspected and serviced to ensure it's in excellent playing condition.
Attractive Design: The guitar features an eye-catching design with tasteful finishes and detailed craftsmanship. It will not only sound great but also look great on stage or in your home studio.
Great Value: At a price of Rs.1500, this secondhand Chinese guitar offers exceptional value for money.
Ideal for All Skill Levels: Whether you're a beginner looking for your first guitar or an experienced guitarist needing a reliable backup instrument, this Chinese guitar is an excellent choice.
Trusted Seller: We are a reputable music store with a history of providing quality instruments and excellent customer service. Your satisfaction is our priority.
Please note that availability may vary, and we encourage you to call us immediately to buy this secondhand Chinese guitar in person. Start your musical journey today with this fantastic guitar!