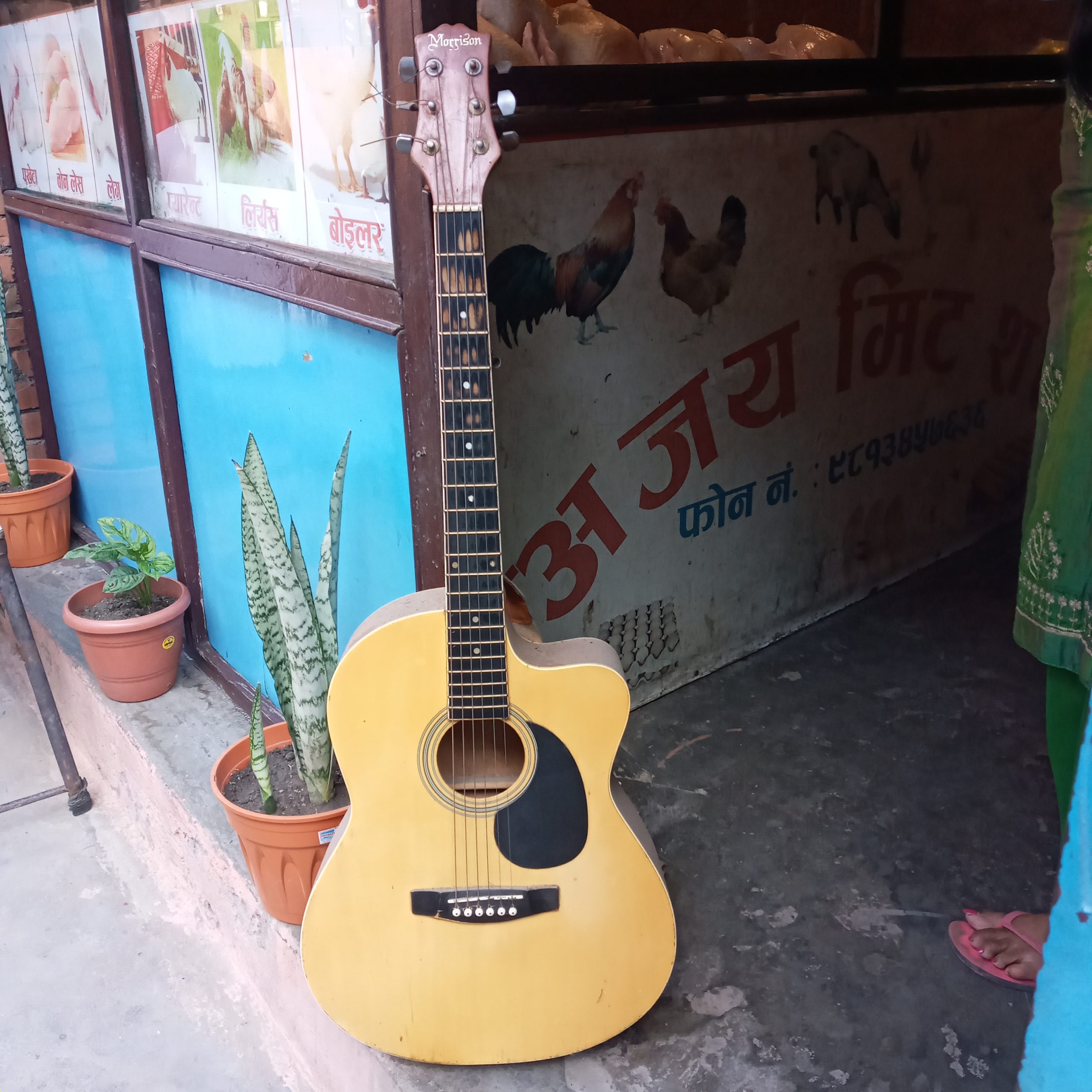 Description
The guitar can vary significantly depending on the specific make and model of the American brand guitar you are interested in. Morriston American guitar brands come with different features to cater to various styles and preferences.
Here are some standard features you might find in Morriston American-brand guitars:
Body Shape: These come in various body shapes, including dreadnought, jumbo, concert, parlor, and more.
Tonewoods: They are often made from high-quality tonewoods like spruce, mahogany, rosewood, maple, and cedar. The choice of tonewoods can greatly influence the sound.
Neck Profile: The neck profile refers to the shape of the neck, which can be C-shaped, D-shaped, V-shaped, or others. Neck profiles affect how the musical instrument feels in your hand.
Scale Length: It is the length between the nut and the saddle. It can vary between guitars and impacts string tension and playability.
Fingerboard Material: Common fingerboard materials include rosewood, ebony, and maple. The fingerboard material affects the playability and aesthetics.
Number of Frets: They typically have 20 to 24 frets. More frets provide an extended range for playing higher notes.
Pickup System: Many of them come with built-in pickup systems or electronics for amplification. These may include pickups from brands like Fishman or LR Baggs.
Bridge Type: The bridge style can vary, with options like the traditional acoustic bridge, pinless bridge, or a tremolo system.
Hardware: This includes tuners, knobs, and switches on electric guitars, which affect tuning stability and sound adjustments.
To get specific information about the features of a particular American brand guitar, you should visit our website, and read product descriptions. Keep in mind that the features can vary widely between different models and brands, so it's important to research the specific product you're interested in. Interested Buyers can call me directly at 9849090184.