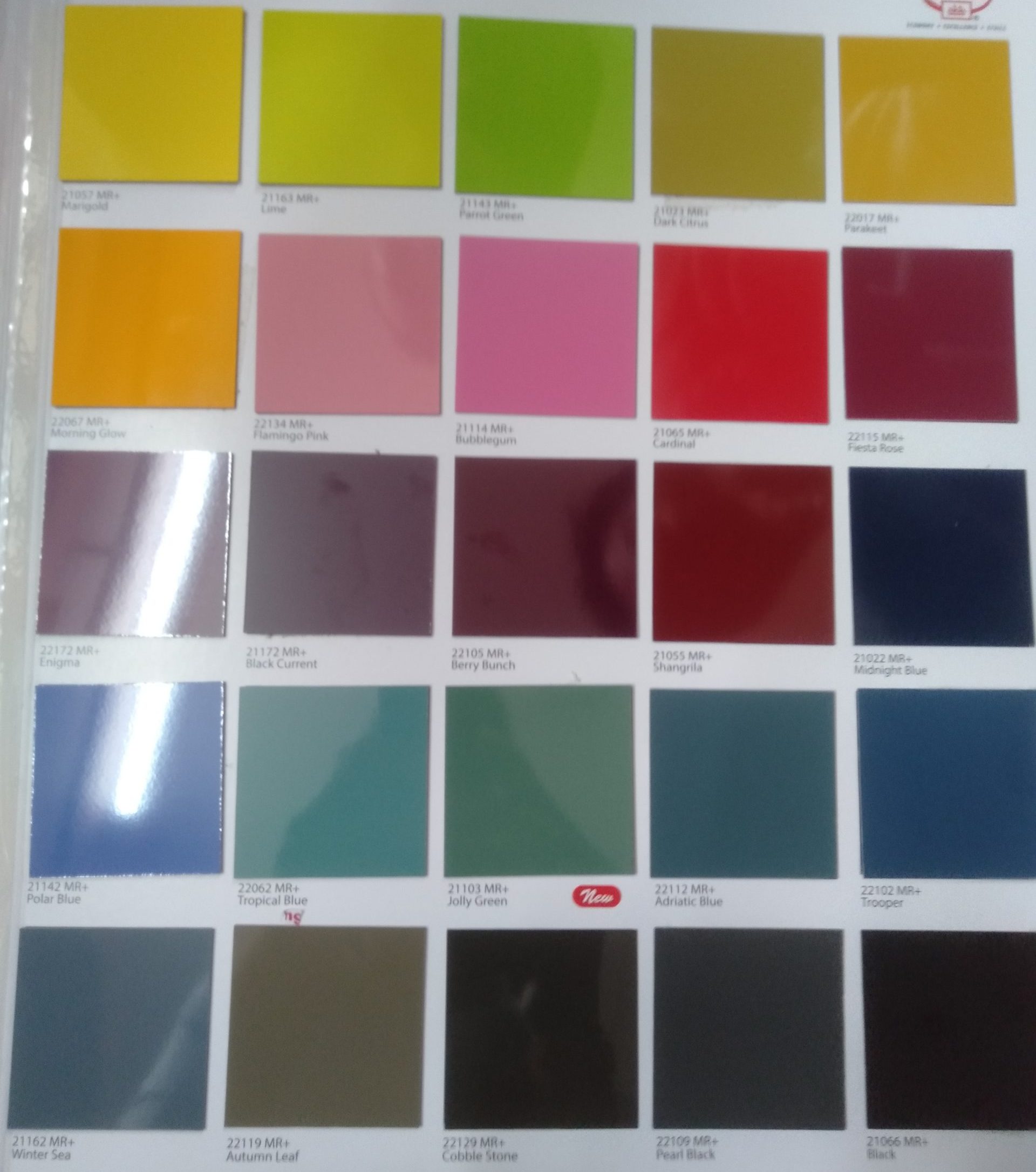 Merino Laminates Distributor – 1 mm Thick Laminates of Different Shades
Posted on 17 September 2023, 03:12 PM
Description
Merino Laminates are versatile materials used for interior decoration and design. A 1mm thick laminate can be a great product for various applications due to its thin profile. Here are some common uses and benefits of 1mm thick laminates in interior decoration and design:
Cabinet Surfacing:
Merino Laminates can be applied to cabinet doors, shelves, and panels to provide a durable and attractive surface. The thin profile of 1mm laminates allows for a sleek and modern look.
Countertops:
While thicker laminates are often used for countertops, 1mm Merino Laminates can be applied to smaller countertop sections, such as kitchen islands or bathroom vanity tops, to add a decorative touch.
Furniture:
Thin Merino Laminates are suitable for surfacing furniture pieces like tables, desks, and dressers. They come in a variety of designs, colors, and textures, allowing for creative customization.
Wall Cladding:
Merino Laminates can be used as wall cladding to enhance the aesthetics of interiors. They are easy to clean and maintain, making them a practical choice for areas like kitchens and bathrooms.
Doors:
Thin Merino laminates can be applied to interior doors to give them a fresh and stylish appearance. They can also add a layer of protection to the door surface.
Partitions:
Merino Laminates can be used to create decorative partitions in open spaces or offices, offering privacy and visual appeal.
Cost-Effective:
Thinner laminates are often more cost-effective than thicker ones, making them a budget-friendly choice for interior projects.
Design Variety:
These are available in a wide range of colors, patterns, and textures, including woodgrains, solids, metallics, and abstract designs. This variety allows for creative and personalized interior designs.
You can find this product on E-Sell Today. When selecting 1mm thick laminates for interior decoration and design, consider the specific requirements of your project, such as the desired aesthetic, durability, and budget. Additionally, ensure that the laminates you choose meet the necessary safety and quality standards for your intended application.