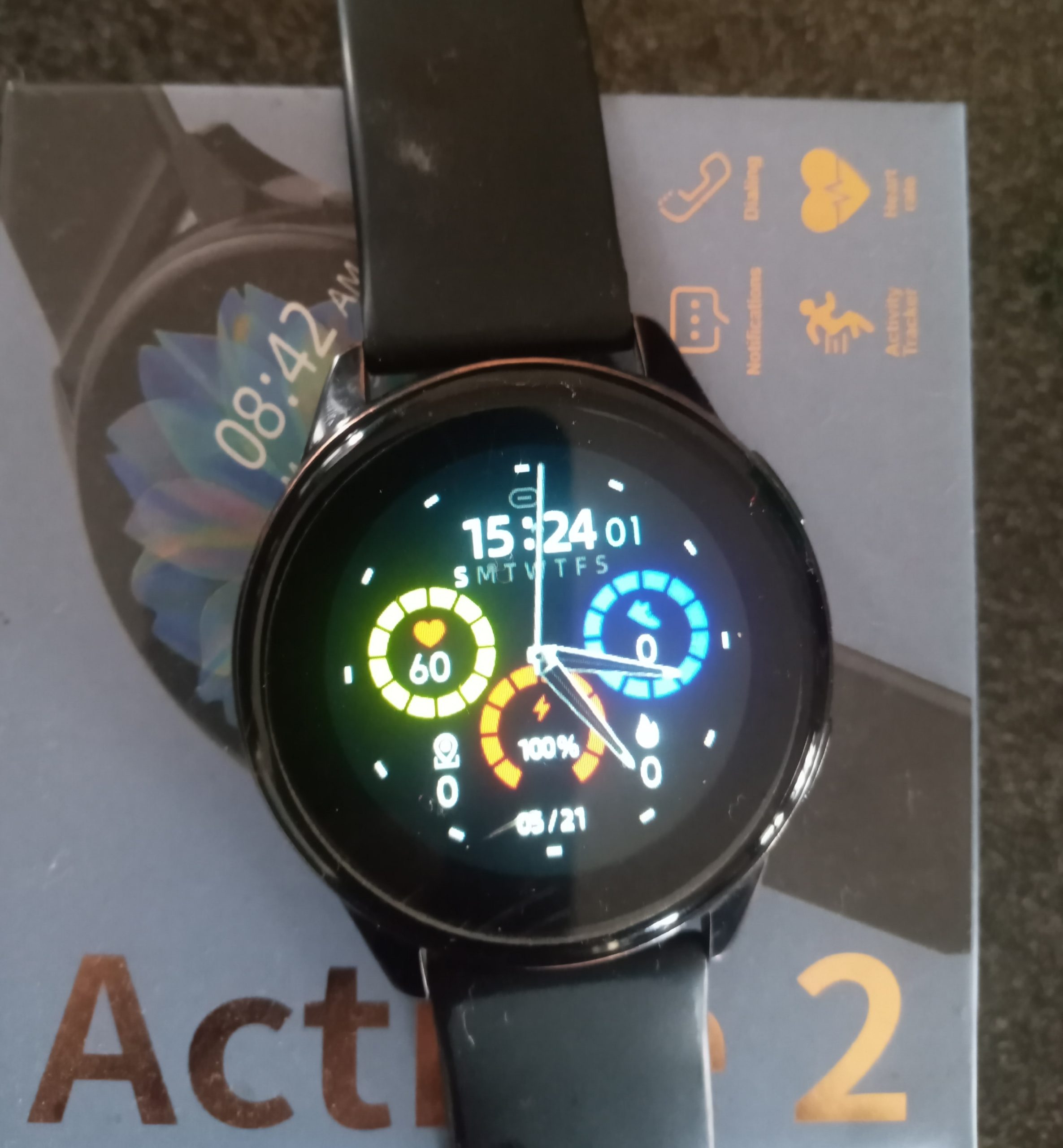 Top-Quality Used Samsung Active 2 Price in Nepal: Watch for Sale at Ratopul
Posted on 10 August 2023, 09:33 AM
Description
Are you in search of a reliable and stylish smartwatch without breaking the bank? Want to know the quality used Samsung Active 2 Price in Nepal? Look no further, because we have the perfect solution for you – the Top-Quality Used Samsung Active 2 Watch, available now at Ratopul! This sleek and versatile wearable offers a premium smartwatch experience at an unbeatable price.
Key Features:
Stunning Design: The Samsung Active Watch 2 boasts a sleek and modern design that seamlessly blends fashion and functionality. Its slim profile, rotating bezel, and vibrant AMOLED display make it a stylish accessory for any occasion.
Fitness and Health Tracking: Stay on top of your fitness goals with advanced health and fitness tracking features. Monitor your heart rate, track your steps, and receive real-time workout insights to optimize your fitness routine.
Built-in GPS: Whether you're a seasoned athlete or a casual runner, the built-in GPS ensures accurate tracking of your routes, allowing you to explore new paths and stay on course.
Long Battery Life: Don't worry about constantly charging your watch. With impressive battery life, the Samsung Active Watch 2 will keep up with your busy lifestyle, allowing you to use it throughout the day without interruptions.
Smart Notifications: Stay connected with your world by receiving notifications directly on your wrist. With support for calls, messages, and app notifications, you'll never miss an important update.
Wireless Charging: Charging your watch has never been more convenient. The Samsung Active Watch 2 supports wireless charging, ensuring hassle-free recharging when you need it.
Water Resistance: The watch is rated for water resistance, making it suitable for everyday wear and even swimming, so you can track your activities without worry.
Elevate your style and fitness journey with the Top-Quality Used Samsung Active 2 Price in Nepal: Watch for Sale at Ratopul. Get yours now and stay ahead in both fashion and technology!
Used but absolutely in fine working condition – Samsung Active 2 Price in Nepal for Sale at the cheapest rate possible. Potential buyers are requested to contact me directly at 9818165169.