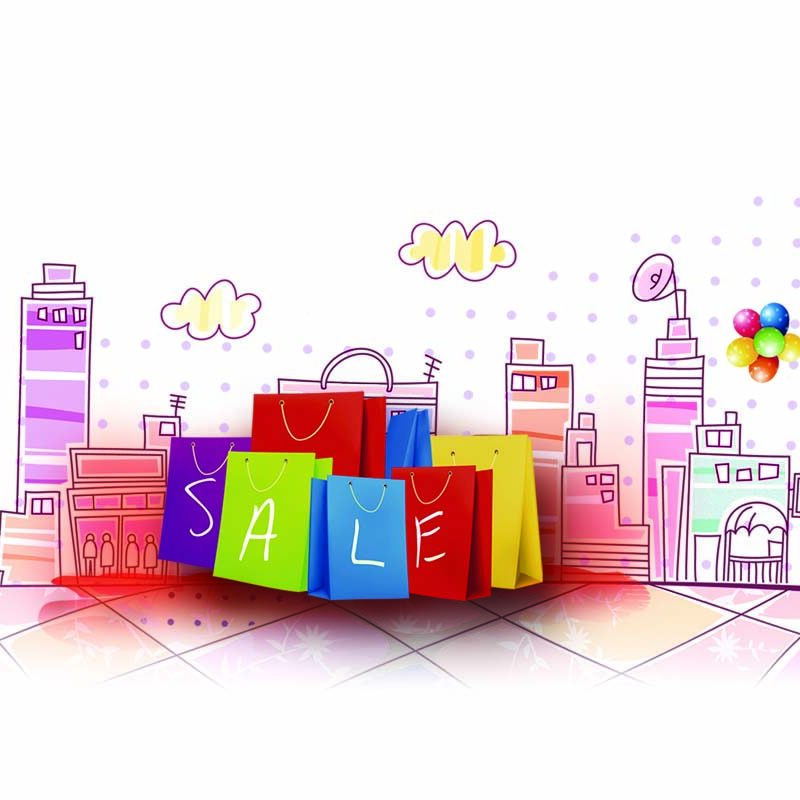 Major problems faced by customers in online shopping – E-Sell Today
Internet shopping has revolutionized retail for both consumers and sellers over the past two decades. Shopping through the Internet can present various problems faced by customers in online shopping.
Online shopping has become a very popular form of shopping over the last decade. However, the trend is not surprising, as customers can shop without leaving their homes. However, this type of shopping has some drawbacks that customers should be aware of.
Before we discuss the problems faced by customers in online shopping, let's have a brief introduction to online shopping, the major advantages of online shopping at E-Sell Today, and the typical process of online shopping you need to follow at E-Sell Today.
What is Online Shopping?
Online shopping refers to the process of purchasing goods or services over the Internet through various e-commerce platforms. Besides, it allows consumers to browse and buy goods from the comfort of their own homes or any other location with internet access.
Online shopping has gained immense popularity due to its convenience, wide variety of choices, and the ability to compare prices and read reviews before making a purchase.
What are the considerable Advantages of Online Shopping at E-Sell Today?
Online shopping at E-Sell Today involves browsing through online catalogs, selecting items, adding them to a virtual cart, and making payment transactions online.
Besides these advantages, we will explore some considerable problems faced by customers in online shopping.
Convenience: 
Online shopping allows you to buy things from anywhere and at any time. There's no need to visit physical stores, stand in lines, or worry about store hours. Besides, you can make purchases from the comfort of your home or on the go using a computer, smartphone, or tablet.
Wide Selection: 
Online retailers offer a vast array of products, often more than what is available in physical stores. You can find items from various brands, different sizes, colors, and styles, all in one place.
However, it allows you to access a global marketplace and discover unique products that may not be available locally.
Competitive Pricing: 
Online shopping offers the advantage of comparing prices across different retailers easily. However, you can quickly find the best deals, discounts, and promotional offers.
Additionally, many online stores have lower overhead costs compared to other stores, which can result in more competitive prices.
Reviews and Information: 
Online platforms provide detailed product descriptions, specifications, customer reviews, and ratings. This information helps shoppers make decisions by evaluating the experiences of other buyers.
You can also gain insights into product quality, features, and suitability for your needs before making a purchase.
Time and Energy Savings: 
By eliminating the need to physically visit multiple stores, online shopping saves time and energy. You can avoid traffic, parking hassles, and long queues at the checkout counter.
Moreover, with the ability to search for specific products and filter results, you can quickly find what you're looking for without browsing through numerous aisles.
Home Delivery: 
One of the major conveniences of online shopping is doorstep delivery. After making a purchase, the items are shipped to your designated address. This saves you the effort of carrying heavy or bulky items and eliminates the need to transport them yourself.
Easy Price Comparison:
Online shopping enables you to compare prices across different websites with just a few clicks. You can quickly find the best deals and promotions, helping you save money.
Accessibility: 
Online shopping is accessible to a wide range of people, including those with mobility issues, people living in remote areas, and individuals with busy schedules. It allows individuals to access a variety of products and services regardless of their geographical location.
Despite these advantages, it is important to be cautious when shopping online. Ensure you are shopping from reputable websites, check for secure payment methods, and be mindful of providing personal and financial information to protect yourself from potential scams or fraud.
Here in this blog post, we will also discuss the major problems faced by customers in online shopping.
The typical process of online shopping at E-Sell Today involves the following steps:
1. Finding a Website: 
Shoppers visit an online retailer's website such as E-Sell Today to explore products and services. These platforms can be specific to a particular brand or offer a wide range of products from multiple sellers. Later, we may develop a mobile application for your convenience.
2. Browsing and Searching: 
Shoppers can browse through different categories or use search functions to find specific products they are interested in purchasing. You can view product details, images, descriptions, prices, and customer reviews.
3. Adding to Cart: 
Once a product is selected, shoppers can add it to their virtual shopping cart, which acts as a temporary storage for the items they intend to buy.
4. Checkout: 
After completing their shopping, customers proceed to the checkout process. They provide shipping information, select a payment method, and review their order details before finalizing the purchase.
5. Payment: 
Online payments can be made using various methods, such as credit cards, debit cards, digital wallets, or other online payment systems. The payment process is typically secured using encryption and other security measures. Besides, offline payments such as Cash on Delivery are also available.
6. Customer Support: 
If customers encounter any issues with their purchase or need to return a product, they can contact customer support provided by the retailer. Many online retailers have return policies that allow customers to return or exchange items within a certain timeframe.
Online shopping at E-Sell Today offers several advantages, including convenience, access to a wide range of products, competitive pricing, the ability to shop 24/7, and the convenience of doorstep delivery.
However, it also has some limitations, such as the inability to physically examine products before purchase and the potential for delays or issues with shipping and returns.
Explain the major problems faced by customers in online shopping 
While online shopping offers convenience and numerous benefits, customers may encounter some common problems. Here are a few common problems faced by customers in online shopping:
1. Sizing and Fit Issues: 
One of the most common problems faced by customers in online shopping is the discrepancy between the actual size or fit of a product and what they expected based on the online description or images. However, this issue is particularly prevalent when buying clothing, shoes, or accessories, as it is difficult to gauge the exact fit without trying them on.
2. Product Quality and Misrepresentation: 
Sometimes, the actual quality of a product received may not meet the customer's expectations based on the online description or images. This can be due to inaccurate product descriptions, misleading images, or the use of low-quality materials.
Customers may feel disappointed or deceived when the product does not match what they thought they were buying.
3. Delayed or Failed Deliveries:
Customers may face issues with delayed or failed deliveries, where the ordered items take longer than expected to arrive or do not arrive at all. Besides, this can be frustrating, especially when customers have time-sensitive requirements or special occasions.
4. Returns and Refunds: 
Returning products purchased online can be a hassle if the process is complicated or if the retailer has a strict return policy. Customers may face difficulties in initiating returns, dealing with return costs, or receiving timely refunds for returned items.
5. Customer Service and Communication: 
Lack of effective customer service or poor communication are significant problems faced by customers in online shopping. However, it can be challenging to reach out to customer support, receive prompt responses, or have queries or concerns adequately addressed.
6. Security and Privacy Concerns: 
Online shopping involves sharing personal and financial information, which raises concerns about data security and privacy. However, customers may worry about the safety of their information and potential unauthorized access or misuse.
7. Limited Sensory Experience: 
Online shopping lacks the sensory experience of physically examining and trying out products. Customers cannot touch, feel, or try on items before purchase, which may result in dissatisfaction if the product does not meet their expectations based solely on visual representations.
8. Difficulty in Product Comparison: 
While online shopping provides the advantage of comparing prices and features across different retailers, it can also be overwhelming to sift through numerous options and make an informed decision.
However, the abundance of choices can sometimes lead to confusion and decision paralysis. Despite these problems faced by customers in Online Shopping, E-Sell Today strives to improve customer experiences by offering detailed product descriptions, size guides, hassle-free return policies, reliable customer support, and secure payment methods. 
The Final Wrap Up
It's important for customers to be cautious, read product descriptions and reviews thoroughly, and shop from reputable and trusted online retailers to mitigate these common issues.
Being mindful of these problems faced by customers in online shopping, shopping from E-Sell Today, a reputable and trustworthy online store in Nepal can help mitigate potential issues.